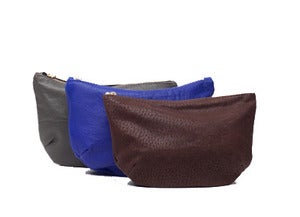 $

55.00
Keepers, big or little, are perfect for keeping your clutterbugging down to a minimum. Let's not try and change the world, let's start with the inside of our purse.
9" tall / 6" wide
All recycled leathers vary in colour as each one is unique.
If you are looking for a specific colour then please comment upon purchase, and we'll try our best to accommodate.